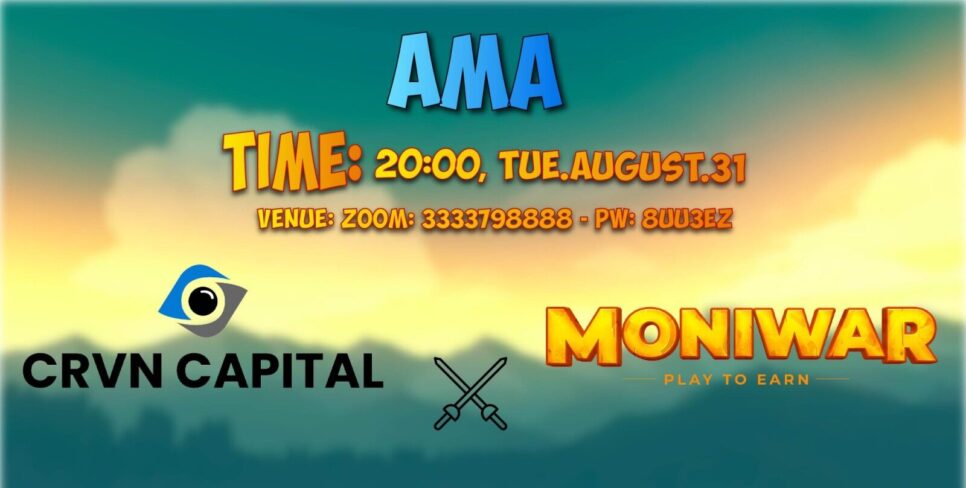 Announcement of AMA with Moniwar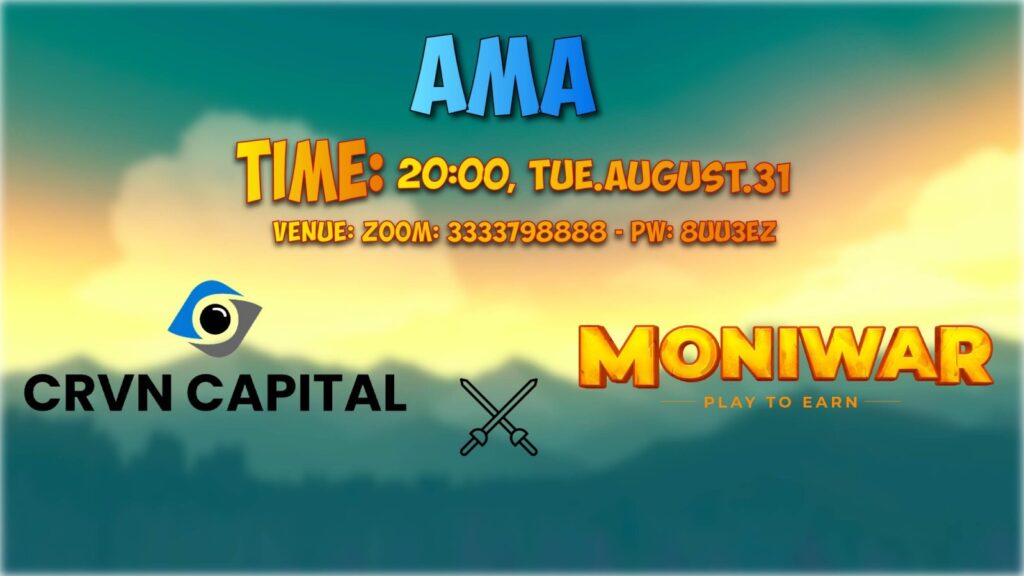 MONIWAR is the "play to earn" game platform inspired by Greek mythology, combining NFT and Defi technologies in Blockchain. This NFT game has just get 3rd prize in the hackathon "Game2Blockchain", a prestigious program for the new game projects based on Blockchain.
In the MONI entertainment metaverse, Gamers can use the perfect tools provided by MONI to cast NFT and issue physical toys. Combining NFT + NFC/AR technology, the NFT in the digital world can be one-to-one correspondence with physical toys in reality. The powerful game ecology in the MONI entertainment metaverse will also empower NFT.
CRVN Capital is glad to announce AMA event:
Introducing MONIWAR project in details
All questions will be answered and listened by the Founder of Moniwar in This AMA event.
AMA Time: 20:00pm – August 31th, 2021
Place: Zoom – ID: 3333798888
We'll see you tonight
Sincerely!