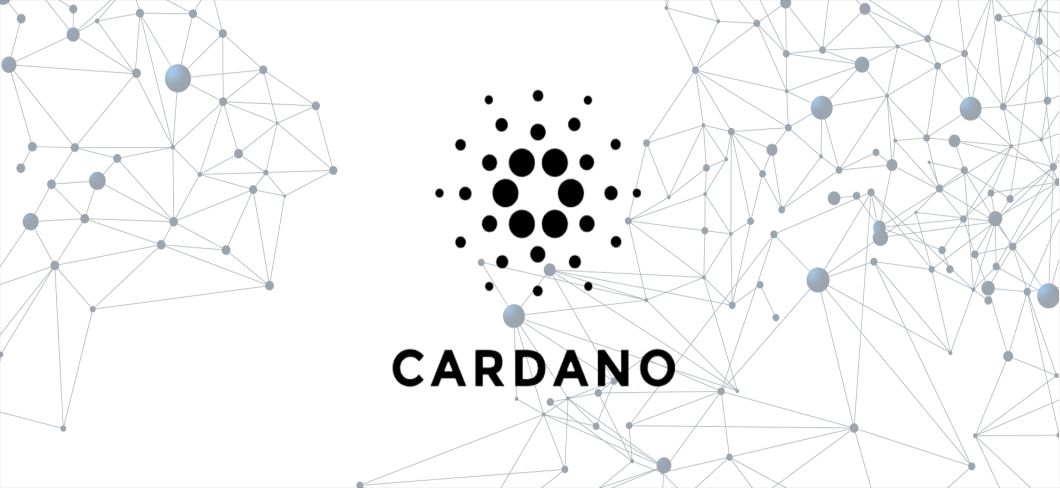 What is Cardano? Learn about 3rd generation Blockchain
Overview of Cardano
What is Cardano?
Cardano is a technology platform capable of running financial applications that is currently used every day by individuals, institutions, and governments around the world.
If Bitcoin is considered the first generation blockchain, Ethereum is the second generation, Cardano is the third one. Cardano is also the first Blockchain using proof-of-stake algorithm, while Bitcoin and most other cryptocurrencies use proof-of-work algorithm.
Cardano's objectives
The project focuses on solving 4 important problems that blockchains are facing:
Scalability
Interoperability
Sustainability
Administration
Process more transactions with low fees and high speed
Features of Cardano
Scalability
Interoperability
Sustainability
Roadmap
Cardano outlines development roadmap into 5 different stages
Byron: is the Cardano's opening phase with the function of community development and ADA issuance. Regarding the network, it will be operated by designated nodes and burned block rewards.
Shelly: when the Cardano network becomes more decentralized and staking is implemented.
Goguen: when the Cardano network implements smart contracts and sidechains. This means that developers can develop Dapps on Cardano.
Basho: when Cardano optimizes scalability and interoperability between other Blockchains.
Voltaire: the final piece that makes Cardano a community-driven network. Users will be able to vote to impact the network development.
Cardano developers
Cardano Foundation: Headquartered in Switzerland, this unit headed by Chairman Michael Parsons will support the ADA Coin community to perform marketing tasks for the project and handle legal issues and administrative procedures.
Emurgo: Headquartered in Japan and other development centers located in Asian countries such as Korea, Vietnam, etc., Emurgo's main function is to help startups develop through Cardano as well as invest in Startup projects and build commercial cooperation relationships with partners.
IOHK: With the main task of researching and developing the Cardano project, this organization was founded in 2015 by Mr. Jeremy Wood and Mr. Charles Hoskinson. It will also support projects built on the Cardano platform.
Cardano's principle of operation
Cardano consists of two separate layers
Cardano Settlement Layer (CSL)
Cardano Computation Layer (CCL)
Ouroboros Algorithm
The Ouroboros algorithm is an important part of the infrastructure supporting the ADA cryptocurrency. This is also a major innovation in blockchain technology.
Haskell programming
Haskell is a computer language mainly used to convey complex mathematical summaries such as coding.
Administered by ADA Owner
ADA token holders can participate in the governance of the network.
Cardano Blockchain transaction speed
In fact, in a test in late 2017, the Cardano blockchain was processing 257 transactions per second.
Scalability and Web hosting
Cardano developers have also tried to recommend solutions for network scalability and data storage.
Project advantages and disadvantages
Advantages
Great developers. The founders have been a member of many successful projects in the past.
Completely open source
The first blockchain to use multiple layers (Cardano Settlement Layer and Cardano Computation Layer)
Support for smart contracts (aka Smart Contracts)
Standard upgrade mechanism, do not affect the market like Hardfork.
Unlimited replication: When many people use blockchain, many transactions can be processed
ADA offers fast and cheap transactions
Cardano's consensus mechanism is more environmentally friendly and fairer than older ones
Disadvantages
Vulnerabilities in the POS algorithm
Project developed since 2017 so many claims are still theoretical
Only a centralized blockchain, many practical application products need to be added in the future.
Ongoing issues with Daedalus – Cardano's official wallet
The maximum scalability at this moment is only 257 transactions per second
ADA Coin
ADA Coin is a digital currency to make raw materials, pay and conduct transactions on the Cardano platform. Users cannot mine ADA like Bitcoin because the platform does not operate on a Proof of Work consensus mechanism. However, you can stake Cardano to mint them.
Token Allocation
The total fixed supply of ADA coin is 45 billion and is distributed by the developers into three parts with the following ratio:
25,927,070,538 ADA (~57.6%) marketed via ICO.
5,185,414,108 ADA (~11.5%) held by IOHK, Cardano Foundation and Emurgo.
13,887,515,354 ADA (~30.9%) for staking rewards.
Storage wallet
Cardano's wallet is called Daedalus wallet. It is a secure, cross-platform, decentralized (HD) wallet for the Ada cryptocurrency.
Yoroi Wallet is also a Cardano wallet that supports Chrome browser.