CRVN Capital & Bomb Crypto – Partnership Announcement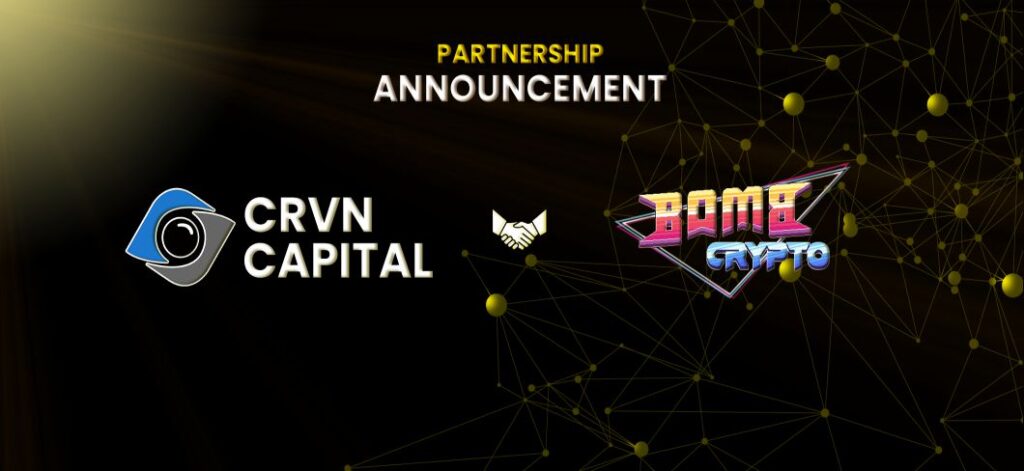 Bomb Crypto, an NFT game project in the Play-To-Earn, announced on Medium and the media channels of their partnership with CRVN Capital. According to the agreement, CRVN Capital will support Bomb Crypto in terms of marketing as well as community building. In addition, CRVN Capital also provides financial resources to assist Bomb Crypto's innovative ideas into reality soon.
About Bomb Crypto
The Bomb Crypto game is in the Play-To-Earn genre, where players manage a group of bomb heroes of cyborgs programmed to search for BCOIN and fight monsters. Each bomb hero has different stats, if you're lucky you can find bomb heroes with good stats to sell or upgrade them to increase performance and combat ability.

Bomb Crypto is a Bomber inspired digital pet universe where anyone can earn tokens through skilled gameplay and contributions to the ecosystem. Bomb Crypto is modeled after Senspark Games (Bombsquad) , which currently has over 1 million global downloads.

To understand detaily the Bomb Crypto Game, you can read the whitepaper: https://bit.ly/WhitePaper-Bombcrypto
The common purpose of this partnership between CRVN Capital and Bomb Crypto becomes a bridge to help investors access the Crypto space safely and effectively.Importantly, CRVN Capital hopes that the Bomb Crypto game project will gain certain achievements to follow in the forerunners' footsteps such as Axie Infinity, My Defi pet… bring the Vietnamese Blockchain game industry to reach out to the world.