CRVN Capital & KTS Capital – Partnership Announcement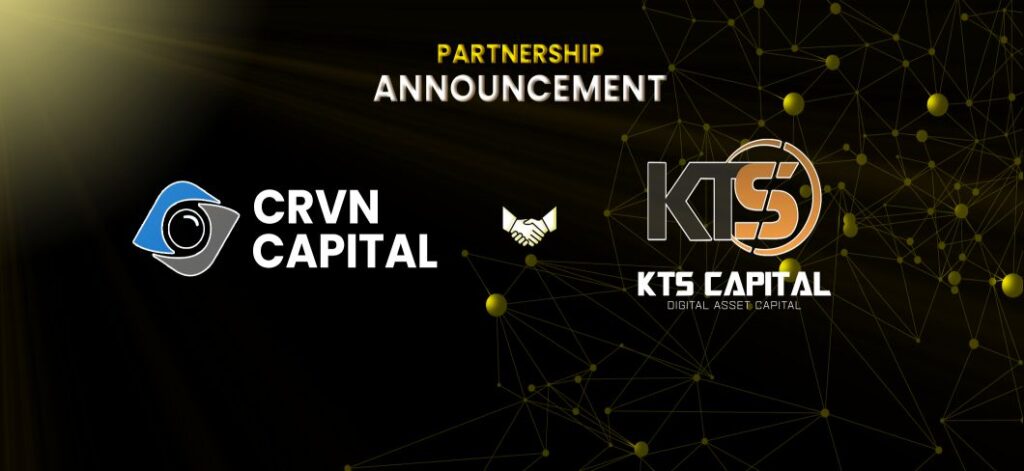 CRVN Capital is pleased to announce a strategic partnership with KTS Capital. Our partnership towards a common goal is going to become a bridge to help investors access the Crypto field safely and efficiently.
About KTS Capital
KTS Capital is a leading incubator providing support at the early stages for blockchain and cryptocurrency projects in Vietnam. It brings in the KTS ecosystem consisting of exclusive partnerships with the major crypto players in the Vietnamese Blockchain industry.
The ecosystem of KTS includes exclusive partnerships with the large companies in the blockchain industry domestically and internationally such as Binance, Crypto.com, Kucoin, Harmony, Contentos, Latoken … In addition, KTS has also known as a popular Crypto communication channel in Vietnam.

This platform is led by an experienced team in communication and community building, as well as proficiency in the Crypto market, including:
Uyen Pham – CEO and Co-founder. She is CEO and Co-founder of KTS Capital and MetaBlockX, advisor of SpaceHunter. She consulted and led multi-million marketing projects for fintech and blockchain startups.
Trung Van Hoang – Co founder. With over 5 years of experience in electronic money market investment, Trung has become a Successful investor in a number of crypto sectors such as holding, mining, trading, ICO, derivative and community building. in recent years, Trung has expanded his Investment portfolio to BOT automatic transaction and crypto KOL.
Kieu Trong Tu – Co-founder. Starting as a Design Engineer, Tu had changed his career path to FOREX analysis for 9 years before moving to the crypto market in the past 5 years. He has contributed his experience and knowledge as a senior advisor for numerous crypto-related projects.
With the available resources of CRVN capital and KTS capital, we desire to create a healthy and useful space where investors can not only find potential crypto projects but also gain knowledge, raise awareness and prevent risk to participate in digital currency. This is also the principle and the mission of CRVN that is to "light Vietnam's digital economy".