CRVN Capital partnered with MoniWar, a blockchain gaming platform that combines NFT and Metaverse.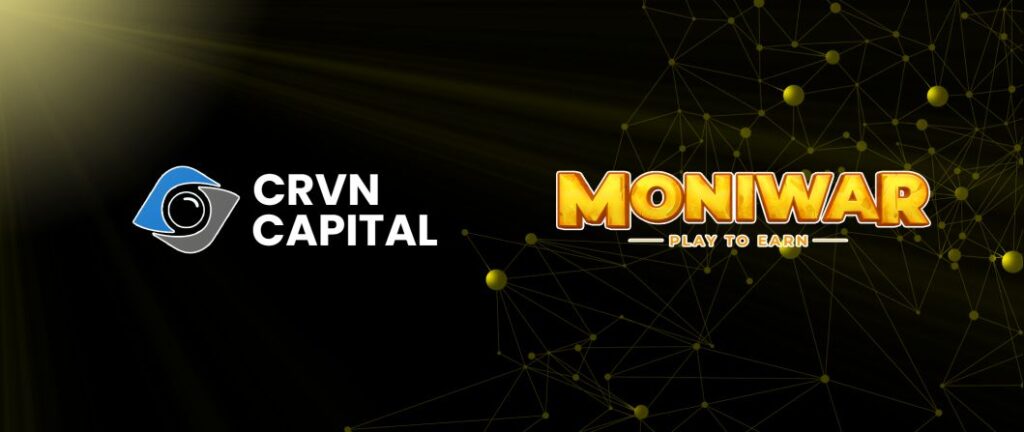 CRVN Capital is pleased to announce the partnership of CRVN capital and MoniWar, We will work together in the next time to be able to bring the trend of the "Play to Earn" game closer to the gamer community and crypto community in Vietnam, as well as bring this potential game platform to reach the world.
About CRVN Capital
CRVN Capital is operated by CRVN Research, an organization specializing in appraising potential Crypto Startup projects and is operating the website CryptoleakVn.com, one of the leading Crypto news. To find out potential and Startup projects needs to be nurtured in a special way is the CRVN's mission.
About MoniWar
MONIWAR is the "play to earn" game platform inspired by Greek mythology, combining NFT and Defi technologies in Blockchain. This NFT game has just get 3rd prize in the hackathon "Game2Blockchain", a prestigious program for the new game projects based on Blockchain.
In the MONI entertainment metaverse, Gamers can use the perfect tools provided by MONI to cast NFT and issue physical toys. Combining NFT + NFC/AR technology, the NFT in the digital world can be one-to-one correspondence with physical toys in reality. The powerful game ecology in the MONI entertainment metaverse will also empower NFT.
MONI Token
MONI Token is a MEME Token that originates from the community, serves the community, and is self-governed by the community. It is fair and has a variety of gameplay methods. The initial total issuance of $MONI is 100 trillion, of which:
20% is put into PancakeSwap 2.0 to establish initial liquidity.
25% will be gradually burned after reaching the number of address holders.
15% will be used for communication activities, image promotion.
15% will used for farm play-to-earn reward activities.
10% will paid to the development team and locked for 12 months, used to maintain and develop with a long-term roadmap to serve the community.
15% will sell preferential prices to the initial investors of the project, free bonus for expert advisors.
MONI contract address: 0xA2AdE502De51d21486AB958E7EE5B943a70b38a8
Visit MoniWar's website: https://moniwar.io