Vutatech become a technology partner of crvn capital
CRVN Capital is pleased to announce that Vutatech – A technology company specializing in research development and application of Blockchain technology will accompany CRVN Capital in the upcoming block as a technology partner. Both teams have had the opportunity to work together on a few projects, but this is the first time we have officially come together through establishing a partnership. According to the agreement of the two parties, Vutatech will support blockchain technology solutions and provide technical advice for CRVN Capital's products in the future.
About Vutatech
Vutatech is a technology company specializing in the research development and application of Blockchain technology. The company offers tailored solutions for individuals and businesses to help build products and technology platforms efficiently, safely, securely, and sustainably. Vutatech was officially established on June 28, 2016, with members who are technology enthusiasts. After nearly 10 years of operation, the company has successfully implemented hundreds of Blockchain programming technology projects. So far, Vutatech is confident to offer the most modern technology with the fastest completion time, most professional, and most secure.
Vutatech services
Information Technology infrastructure solutions: Vutatech is a company specializing in consulting and building technology infrastructure systems in the fields of Public sound systems, Database management servers, Intranet infrastructure, Public wifi networks and UPS systems.
Smart contract: Create secure smart contracts with minimal human intervention to reduce processing costs and conventional contract costs.
Marketing solutions: Consulting and implementing marketing solutions to reach wide and right customers in the field of Crypto and Blockchain, thereby improving efficiency and saving costs for businesses.
Blockchain solutions: Vutatech supports analysis, advice and offers the best Blockchain solutions for businesses.
Founding team
The founding team of Vutatech is highly knowledgeable with a professional, hard-working, and consistent creative working style to bring absolute satisfaction to customers.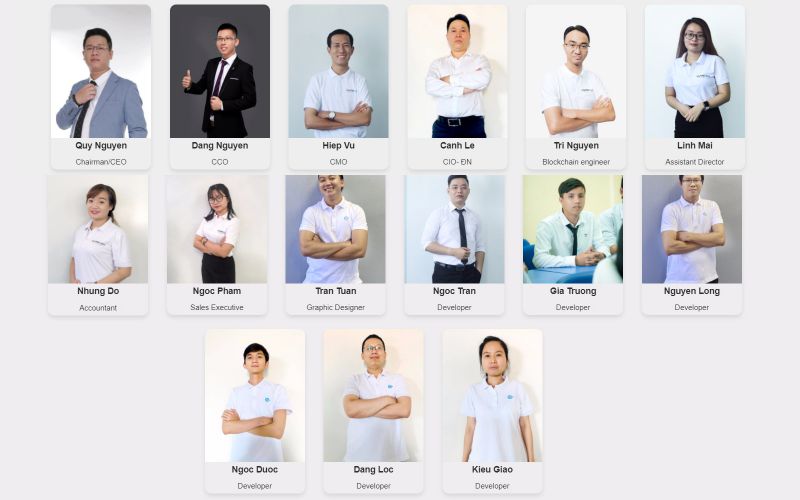 With Vutatech's technology and technical assist, CRVN Capital is looking forward to making breakthroughs in its long-term roadmap. We hope that with the potentials and advantages of technology as well as unremitting efforts in innovation and creativity, CRVN Capital and Vutatech can have more achievement, contributing to the Developing Blockchain and Crypto Technology in Vietnam.