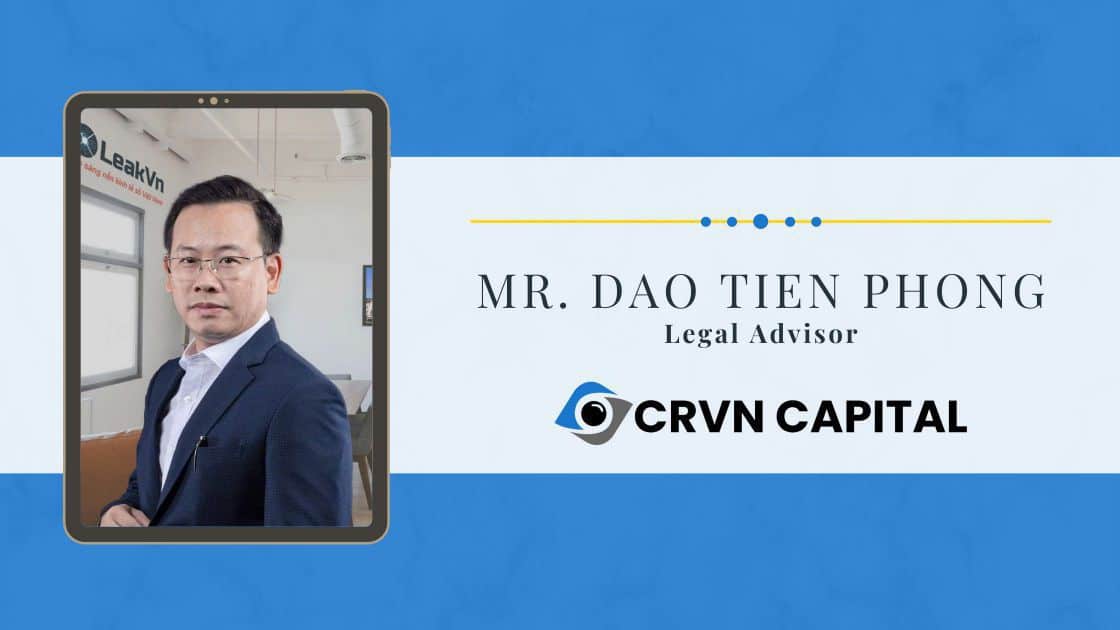 IMPORTANT NOTIFICATION: Additional high-level personnel – Legal advisor
We are excited to welcome Mr. Dao Tien Phong, who will become CRVN Capital's legal advisor, with expertise, experience and deep understanding of domestic and international Law, Mr. Phong will support CRVN Capital issues related to the rights and obligations of the company when CRVN Capital operate and invest in Vietnam's legal framework on e-commerce.
Mr. Phong has over 17 years of working experience in business law practices with many kinds of investment projects such as distribution, construction, production, real estate, education, logistics projects, banking, M&A, E-commerce, Fintech, Blockchain …
Phong and his firm have advised over 2,000 clients such as Chotot.com, CJ IMC, Phu Thai Group, MM Mega Market, B's mart, Tous Les Jours, Coffee Bean, Ichiban Foods, BJC Cellox Vietnam, Thai An Trading, Nabati Vietnam, BioMerieux, Banpresto, Hino Motors Vietnam, Vietnam Suzuki, Daehong (Lotte), Metub JSC, Super Wind Energy ….
Mr. Phong is an important supplement to CRVN CAPITAL's consultant team. In the spirit of respecting the law, coupled with the company and support of Mr. Phong, we believe that we will achieve new development and further success in the field of blockchain entrepreneurship in Vietnam and abroad.

Sincerely!