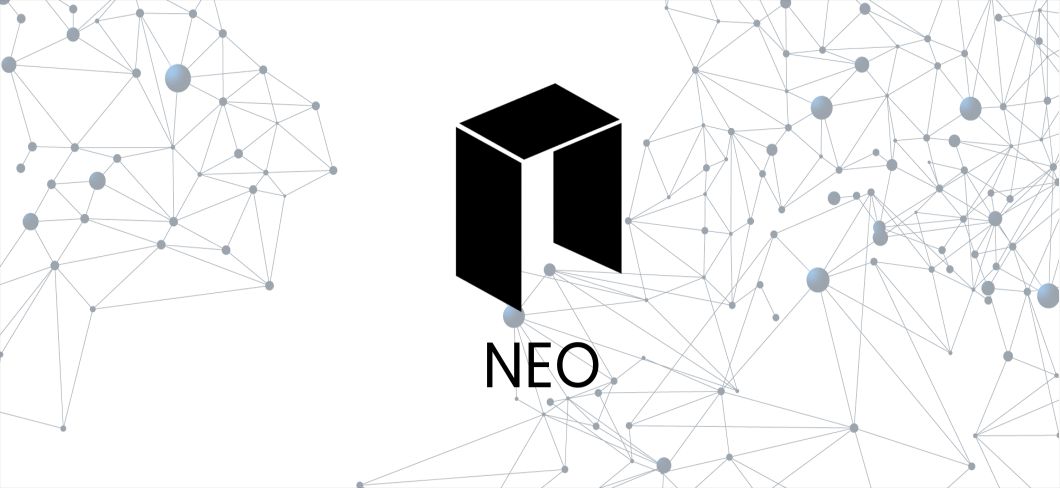 Learn about the Chiness version of the Ethereum Blockchain
What is Neo? Learn about the Chiness version of the Ethereum Blockchain
Overview of Neo
What is Neo (NEO)?
Neo uses blockchain technology and digital identity to digitize assets and use smart contracts for digital assets to self-manage, in order to achieve a "smart economy" with a distributed network.
This open source platform was originally called Antshares, three years later renamed Neo. The project was said to be China's first public blockchain when it launched in February 2014, and is often likened to the Chinese version of the Ethereum network.
Neo's objectives
Neo describes itself as a "developing and rapidly growing" ecosystem. Neo's main purpose is to become the distribution network for the "smart economy".
Digital Assets + Digital Identity + Smart Contract = Smart Economy
History
In 2014, Antshares was founded by Da Hongfei and Erik Zhang. In the following year, it was open-sourced on GitHub and by September 2015, the white paper was released. NEO was officially rebranded from Antshares in June 2017, with the idea of combining the past and the future. In March 2018, NEO's parent company Onchain distributed 1 Ontology token (ONT) for every 5 NEO held in a user's cryptocurrency wallet. These tokens will be used to vote on system upgrades, identity verification mechanisms, and other governance issues on the NEO platform.
Neo co-founders
The co-founders of Neo are Da Hongfei and Erik Zhang. Both act as presidents of the Neo Foundation, whose goal is to promote blockchain usage.
Neo's core technology
Neo is a digital platform similar to Ethereum as it gives users access to smart contracts. Neo is an Onchain product that requires miners to verify transactions and its validity based on blockchain.
Onchain transaction
Onchain transactions refer to cryptocurrency transactions on the blockchain. Onchain transactions are only valid when the blockchain is updated to reflect transactions on the public ledger.
Delegated Byzantine Fault Tolerance
Instead of a Proof-of-Work algorithm, NEO uses dBFT for saving electricity costs and eliminating the possibility of chain splits. This helps NEO easily digitizes physical financial assets.
NEO dBFT takes about 15 to 20 seconds to generate a block. The transaction throughput is up to around 1,000TPS and 10,000TPS when optimized, the great performance in public chains.
Neo's three main elements
a, Digital Assets
b, Digital Identity
c, Smart Contract: The NeoContract system consists of following three parts:
NeoVM
InteropService
DevPack
Other features available on Neo
NeoX is a protocol that implements cross-chain interoperability
NeoFS is a Distributed Hash Table (DHT)-used distributed storage protocol.
NeoQS (Quantum Safe) is a lattice-based anti-quantum encryption mechanism.
Neo 3.0 update
Erik Zhang first announced Neo 3.0 or N3 in 2018 by as an upgrade to the current Neo protocol (also known as legacy Neo). N3 improves on previous versions with more powerful and complete features.
Neo's ecosystem
NEO allows developers to create dApps without learning any new programming languages. That's a huge boost when it comes to development costs. It also ensures seamless integration with third-party apps and services. NEO allows developers to create dApps quite easily. Several NEO dApps aim to solve complex real-world problems and revolutionize the use of the NEO blockchain.
Neo token
This network also has two native tokens: NEO and GAS. While NEO acts as an investment token allowing anyone to vote on improvements to the blockchain, GAS is used to pay fees for transactions being completed on the network.
NEO coin (NEO)
NEO is the coin inside the Neo blockchain ecosystem.
NEO holders are entitled to manage and make decisions for the network including bookkeeping, Neo network parameter changes,…
NEO cannot be forked like Ethereum or Bitcoin with its smallest unit of 1.
NEO basics
Ticker: NEO
Blockchain: Neo blockchain
Total Supply: 100,000,000 NEO, all 100 million NEO generated in the first block (Genesis),
Circulating supply: 70,530,000 NEO
Token allocation
With a total supply of 100 million tokens, the project development team has divided it into 5 parts as follows:
50 million is for Crowdsale
10 million is to support the Neo developers and board members
10 million is for the developers in the Neo ecosystem
15 million is to invest in other blockchain protocols
15 million is kept as a backup
Where to buy Neo (NEO)?
You can buy NEO on several exchanges including Binance, Poloniex, and HitBTC. However, NEO is not available globally and is not supported by some platforms, such as Coinbase.
Neo Gas (GAS)
GAS is the fuel to run the Neo network. GAS is used for the following purposes:
Pay transaction fees, store tokens on the Neo blockchain network
Pay Smart Contract issuance fee
Act as a reward for users maintaining the blockchain
Unlike NEO, GAS is divisible with its minimum unit of 0.00000001.
GAS basics
Ticker: GAS
Blockchain: Neo blockchain
Total Supply: 100,000,000 GAS or 100 million GAS not yet created. All GAS will be generated through the split algorithm within 22 years.
Circulating supply: 13,935,116 GAS
Token allocation
GAS will be distributed from the network to NEO holders according to their NEO holdings.
NEO/GAS storage
You have many options in storing NEO, GAS in the Neo blockchain ecosystem.
Desktop: Neo-GUI, NEO-CLI, O3 Wallet, Neon Wallet,…
Mobile: NeoLine, Spatium, Cobo Wallet, Math Wallet,…
Web: iWallic, Nash Wallet, NeoLogin,…
Hard Wallet: Ledger Nano S, Ledger Blue,…
Assessment of Neo Blockchain
Advantages
Fast transaction processing speed: The use of dBFT consensus mechanism allows NEO to execute up to 10,000 transactions in 1 second.
NEO system consists of the following main components: dbFT, NeoX system, repository, NEO smart contract.
Fast and accurate transaction verification
Very large current NEO community from many countries.
The developers regularly update patches, plan long-term
NEO cooperates with many big companies like Microsoft, Google or many other businesses.
Neo has a development fund – EcoBoost launched in 2019
High Interoperability
Disadvantages
NEO is not convenient to pay or spend.
The Dapps on NEO's platform are quite poor with few users.
Neo's Potential
Since its inception, NEO has created many price spikes and has been in the list of the top 10 most powerful coins.
With China's policy and development, NEO is not just a simple coin, but it will bring international stature with many economic benefits to the global financiers.