Official Announcement: CRVN Capital becomes a member of VECOM
CRVN Capital is pleased to announce that from January 11, 2022 we have officially become a member of Vietnam E-commerce Association (VECOM). This is an honor and pride for an investment platform in the field of blockchain and crypto. As a new member of the Association, CRVN Capital.LLC will make every effort and strive to do its best for the general direction of the Association to build an innovative and civilized e-commerce economy in the current era. digitalization, and at the same time contribute to the common cause of the country, to bring Vietnam to the forefront of new trends, step by step integrating with the world economy.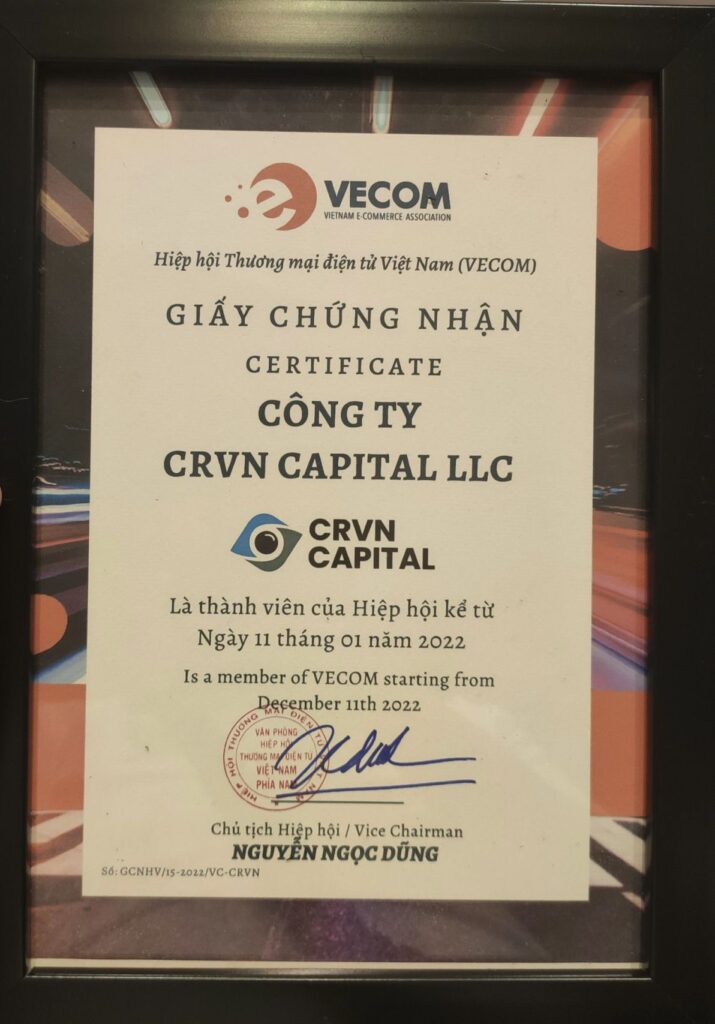 About VECOM
Vietnam E-commerce Association (VECOM) is a non-governmental organization whose members are businesses, organizations and individuals who directly conduct business by e-commerce; or e-commerce applications in service of production and business activities; or research or provide e-commerce services. The association operates on a voluntary, non-profit basis, aiming to gather, unite, cooperate, support and protect members to develop the e-commerce field in Vietnam. The Vietnam E-commerce Association operates nationwide, according to the laws of the Socialist Republic of Vietnam.