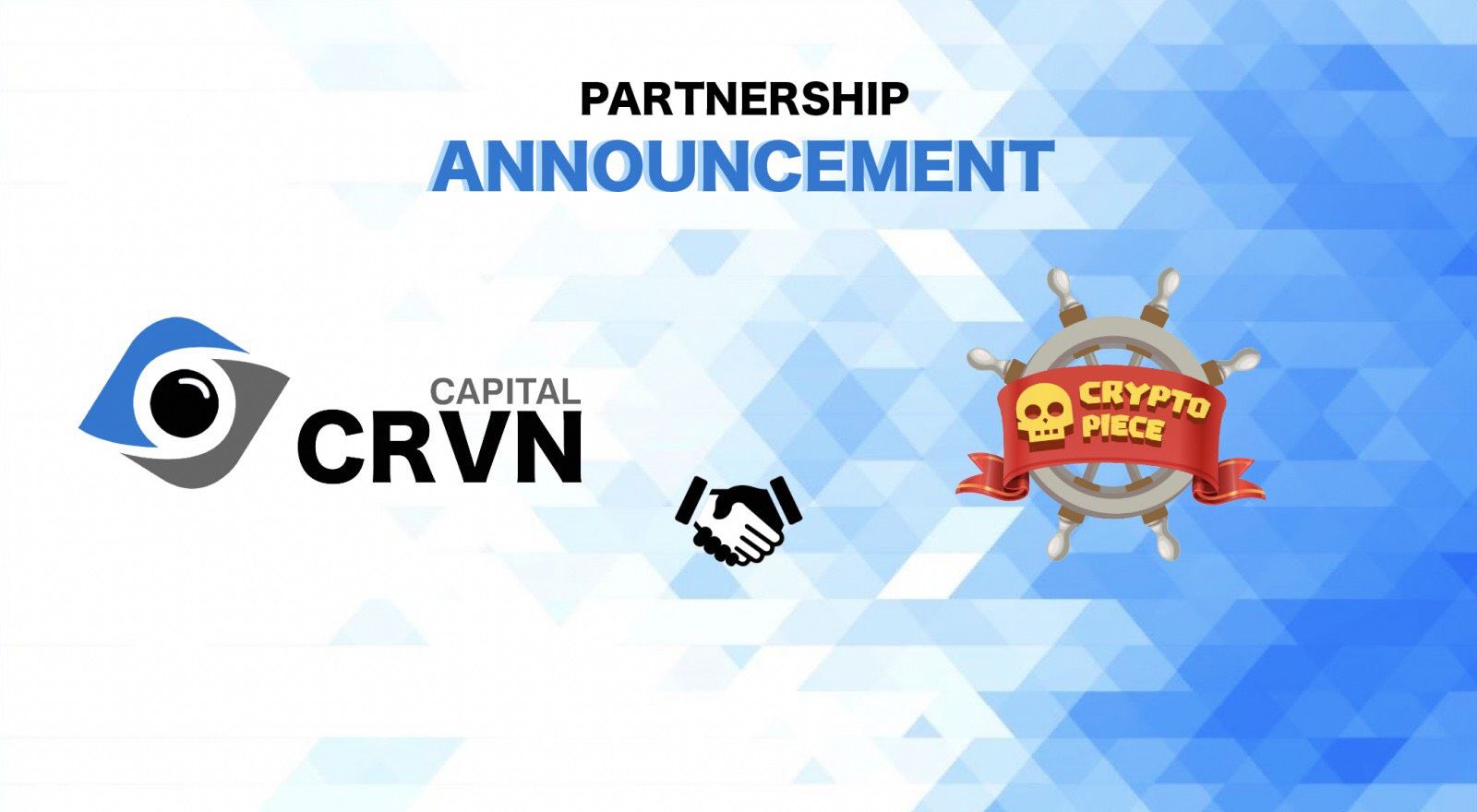 Partnership Announcement: CRVN Capital x CryptoPiece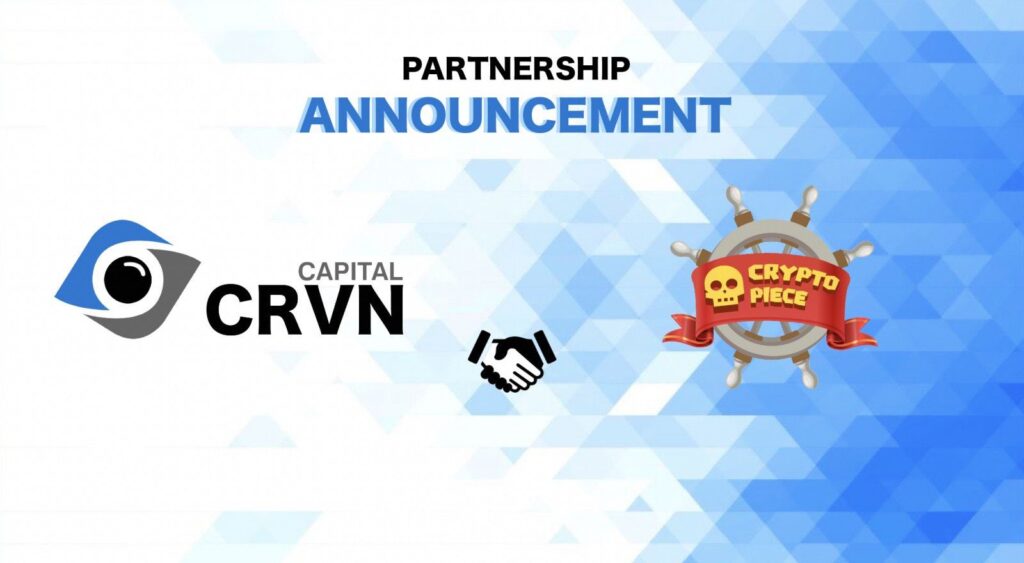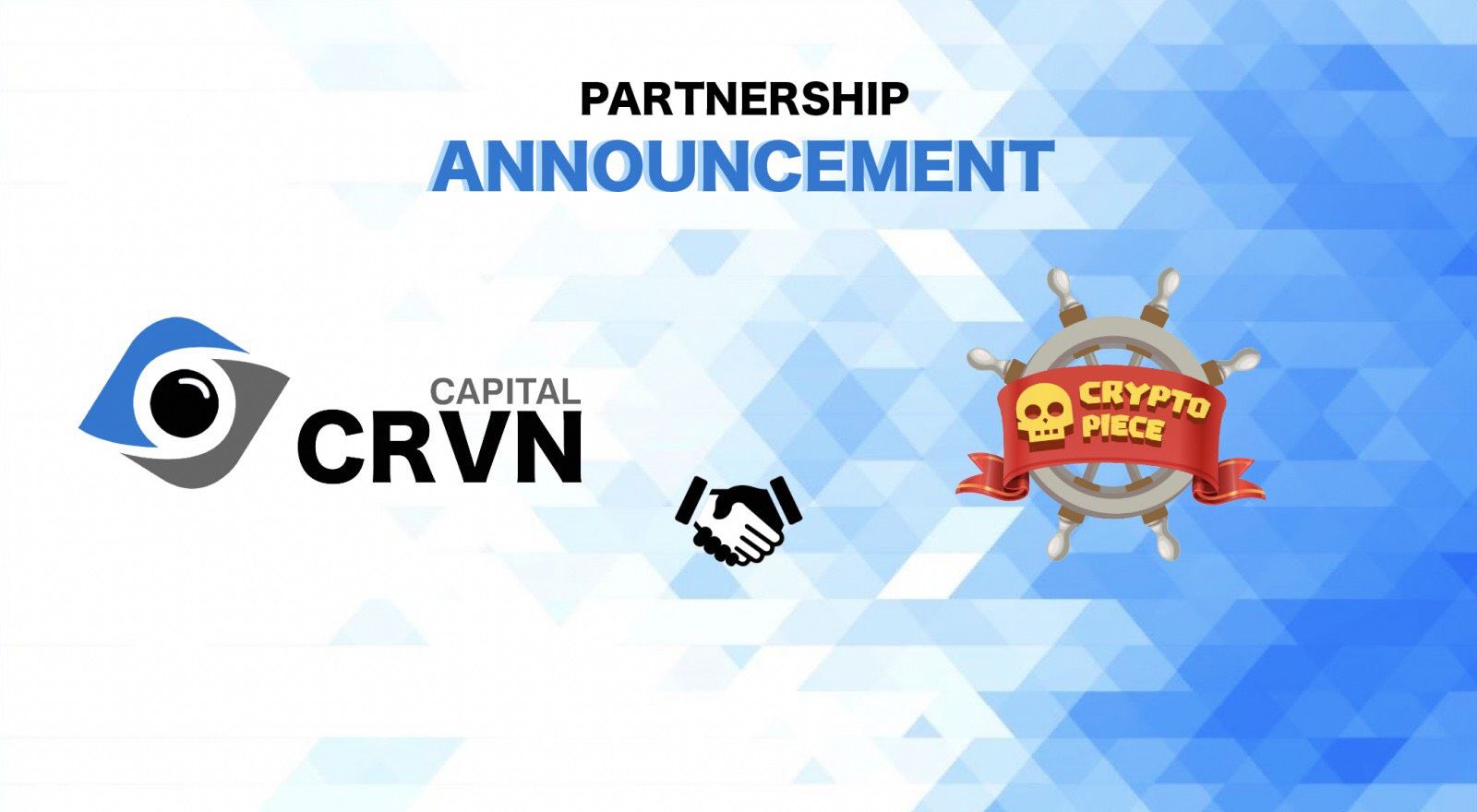 As an investment fund that focuses on Blockchain and Crypto, CRVN Capital to be the supporter for the potential startup inspiration to be formed and developed. This is the desire as well as our commitment to Cryptopiece – the latest Blockchain game project that CRVN Capital will accompany in the upcoming time.

About Cryptopiece
CryptoPiece is an NFT game that focuses on gamers, made by gamers and for gamers. We want to have our players not only feeling relaxed, enjoying their favorite game, but also earning at the same time. Through our unique play-to-earn system, players can gather their crew by recruiting mercenary through a Mercenary Contract in Merc Centre. They then can sail their ship and go on an exciting adventure. By capturing criminals in Wanted list by the Government, players can earn Belly – in-game currency – and level up their Merc.
See more about the project: HERE
Realizing the great potential of the CryptoPiece project, CRVN Capital is ready to provide the economic potential as well as our communications strategy to create a stepping stone for CryptoPiece to implement unfinished plans and soon launch a quality product, thereby promoting the development of Vietnam's Crypto industry.