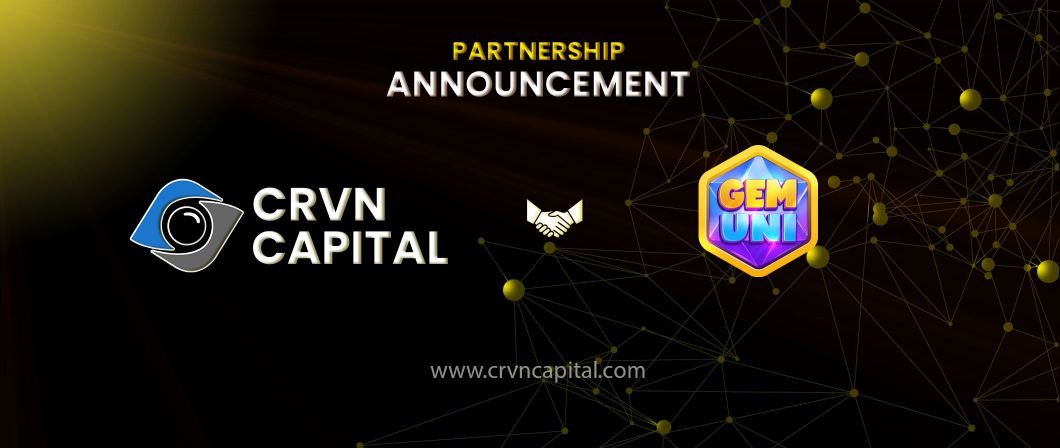 Partnership Announcement: CRVN Capital x GemUNI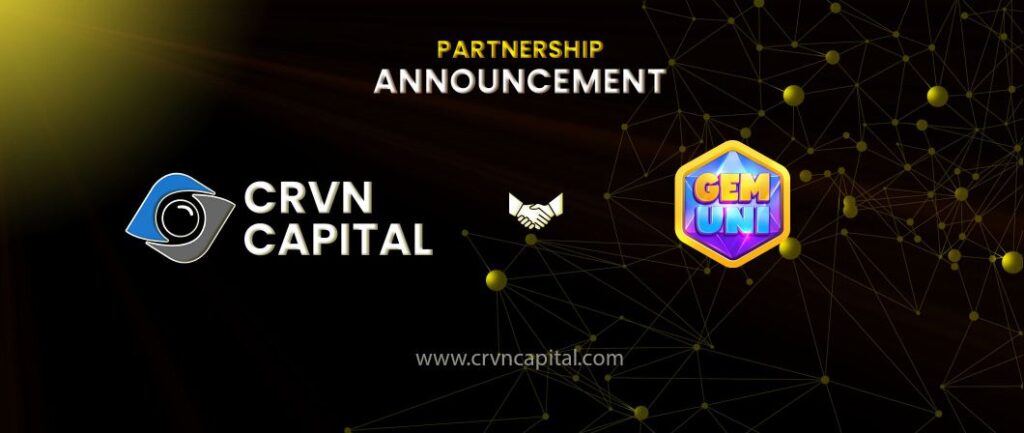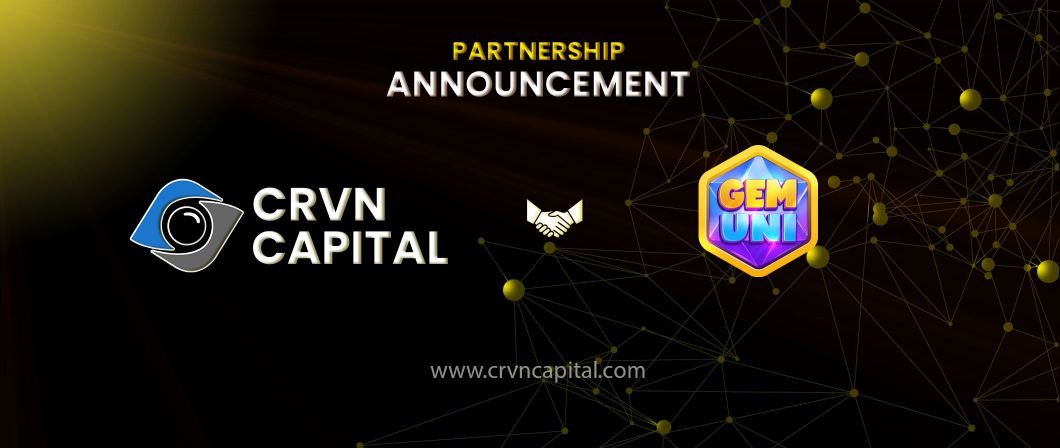 NFT games, which use blockchain technology, are creating the biggest buzz in the blockchain and gaming industry. Especially since the outbreak of the global pandemic and the social restrictions in place in most countries, the global NFTs gaming industry has grown significantly because it serves not only entertainment purposes but also allow users to earn money. This is also the reason why CRVN Capital cooperated with GemUNI – an NFT game that has play to earn, and free to earn mechanism. CRVN Capital is committed to prove financial support and accompanying the GemUNI team in community campaigns. CRVN hopes this partnership will contribute to the upcoming success of this potential game project.
About GemUNI
GemUni is building a Decentralized Universe of Casual Games for everyone around the world to engage in Fun, Easy, and Play to Earn Games. Users can enjoy addictive casual games with short playtimes and high pleasure while monetizing their experiences with gaming platform rewards and GENI Pass NFTS transactions.
Built on Binance Smart Chain, GemUni aims to leverage the experiences of diverse gaming communities with new blockchain features. Users can play and earn in multiple gameplay modes, enjoy benefits from varied Play to Earn mechanics, as well as connect with other gamers around the world.
GemUni aspires to become the "Decentralized Steam" for Casual Games play to earn – an ultimate destination of extraordinary GameFi experiences for everyone. In the future, we will bring in better applications and more vivid experiences as a Metaverse for Casual Games.
More information about GemUNI
Whitepaper: https://drive.google.com/file/d/1_4NB3tRu9M8HV32_racIJ8nHQcbJfoZQ/view
Website: https://www.gemuni.io/