What is DeHR? Learn about Decentralised Human Resources platform
What is DeHR?
DeHR is a disruptive Web 3.0 to solve the problems of the current HR market, where Talents and Employers can directly connect and share the most verified and trusted data.
More than that, DeHR's Vision can be expressed as "A Human Relationship Passport" that contains Personal & Professional Data for everybody to Connect, Share, Exchange and Upgrade their Professional Career.
DeHR Solution
DeHR create a Talent Market Place where Job seekers & Employer are connected & exchanged directly and transparently. Some advantages of DeHR, but not limited to, are Owning data, lower cost for Employer with trusted & verified data from Candidate & Validator.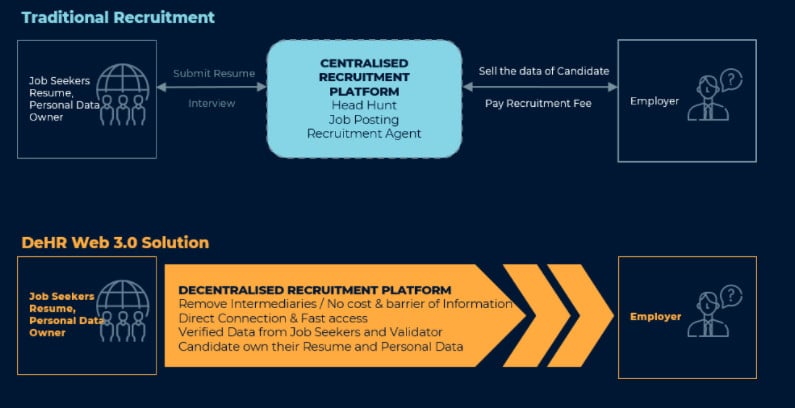 Benefits of a Global Scale DeHR Network
Similar to LinkedIn or similar job posting agencies, DeHR connects all stakeholders that provide HR services to fulfill supply & career demand.
DeHR solves 6 main problems of Global Element solutions that highlight the Trusted Data which is cross checked & verified.
No Middleman: Direct matching means all rewards go to the stakeholders, being the Job Seekers & Employers.
Infinity Searching: With a global rewarding system, DeHR is a one-stop Resume destination for Millions of Job Seekers.
The Passive Income: A rewarding mechanism, Airdrop campaigns, Layer 2 price setting. Simply activate and earn.
Disruptive Technology: Web3.0 included Big Data Economy together with Alecta AI brings the most accurate and user friendly technology to all Users & Pro Users.
Fast & Convenient: Covering almost every industry and position. DeHR can uncover high-value information with searches in under 60 seconds.
Cost Efficiency: Big Corp, SMEs, and even Part-time posters all have the same goal to reduce their recruitment budget dramatically vs the traditional way.
Token Economics
The DEHR token is a KRC-20 utility token issued on the Kardia blockchain. Which plays an integral role in the DEHR ecosystem. DEHR token is to purchase data/services in a decentralized manner. Staking DEHR to get a reward for the monthly DEHR token.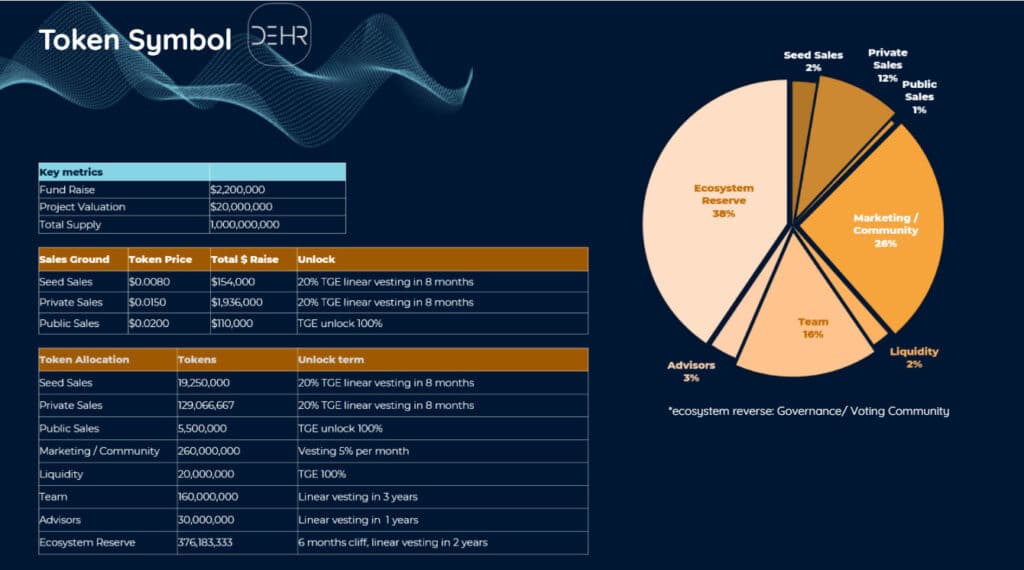 How to earn DEHR Token on DeHR D-APP
Everyone can earn DEHR tokens with a simple step of uploading your CV. Then Auto Notifications & Missions will be sent every day, every week & every month to user to earn DEHR tokens.
Function of DEHR token
DEHR token will be the payment crypto currency for all hiring, learning development, organisation and hundreds of  services to enhance, not only Human Resources but other features in the future.
Roadmap 2020 – 2022 
Core Team
The Alecta Team is a strong group of business leaders spanning across a wide variety of industries with a combined experience & knowledge of over 5 decades, including Human Resources, Blockchain Technology, Retail, Finance, Insurance, Healthcare, F&B, and Media, giving Alecta a competitive advantage in the market.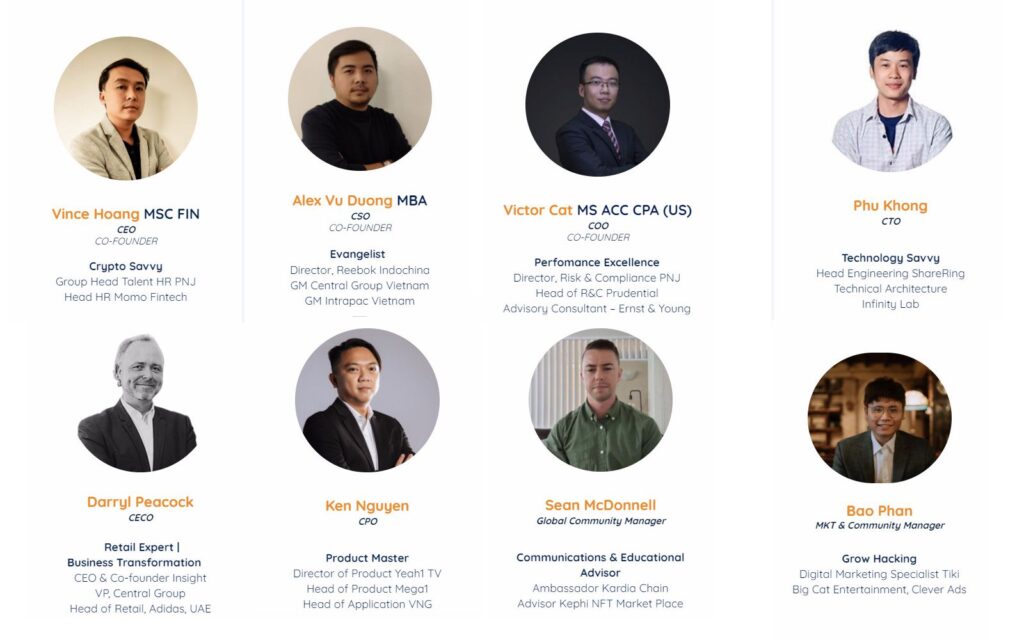 Technology Advisory Board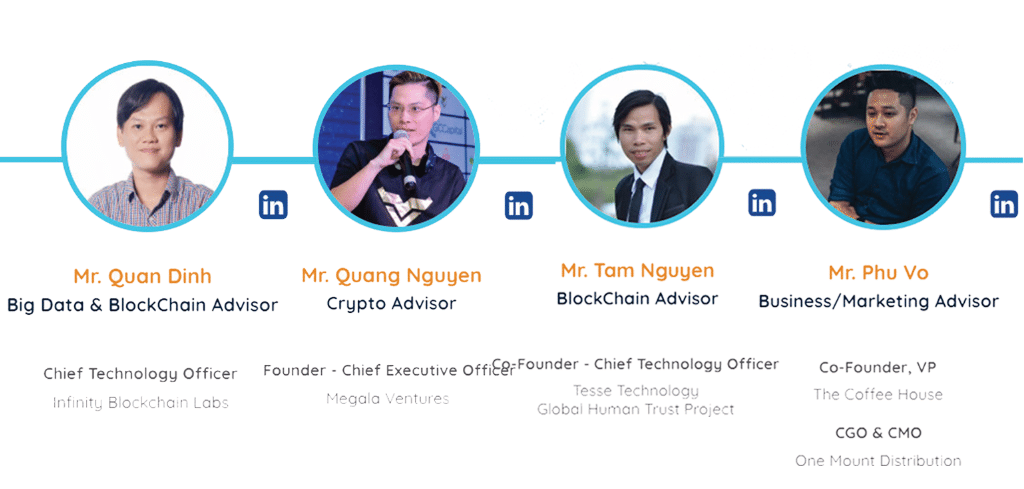 Partners