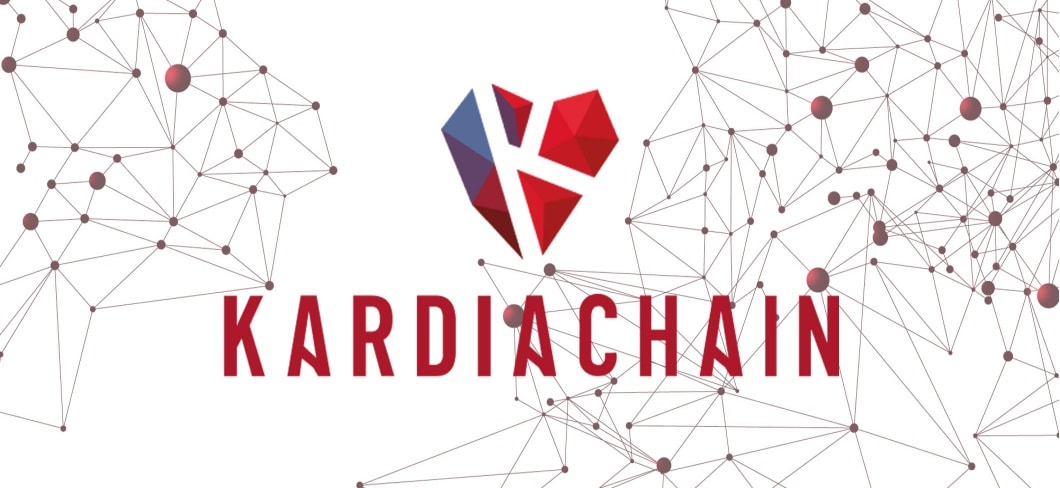 What is KardiaChain? Learn about an accessible blockchain for millions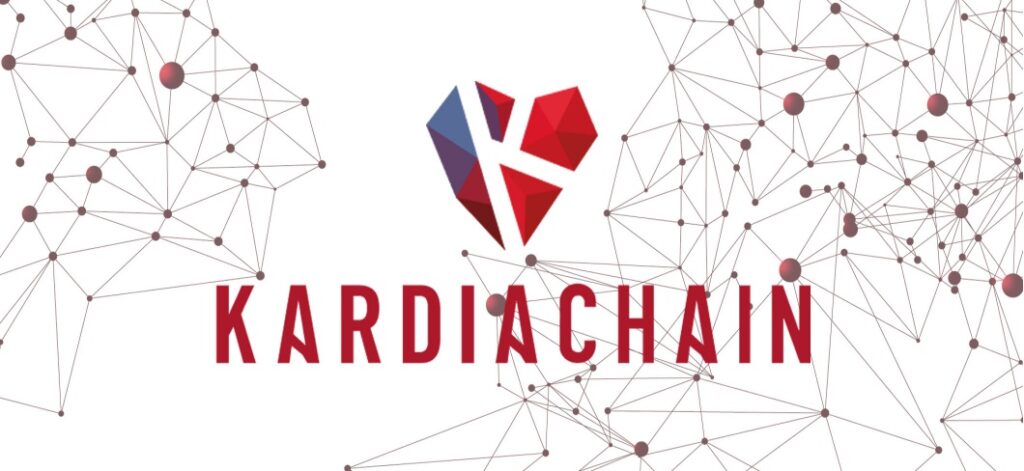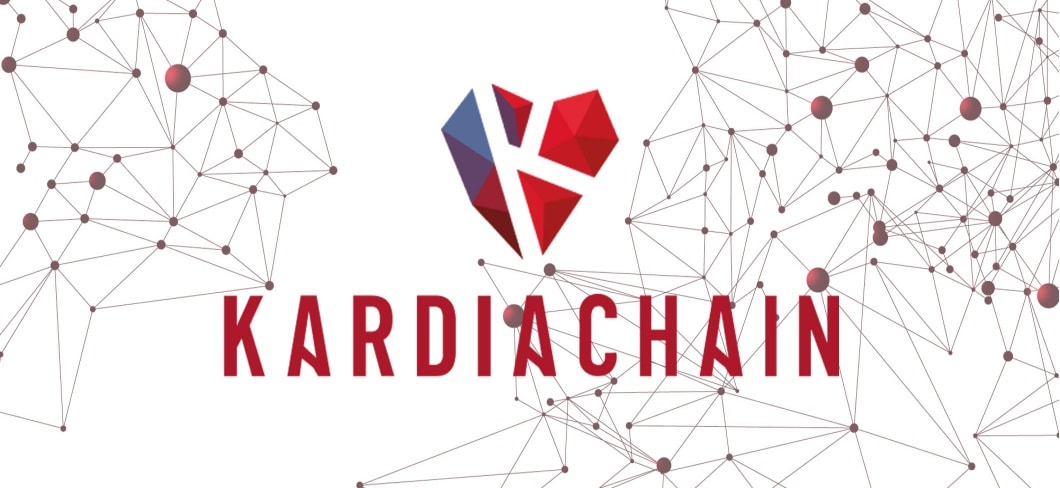 What is KardiaChain?
KardiaChain is an accessible blockchain for millions and is a decentralized public blockchain which provides the dual Master node to facilitate inter-chain operations among both existing and upcoming blockchain platforms.
KardiaChain is The First Decentralized Interoperable and Self-Optimised Blockchain Infrastructure. This Blockchain aims to push the current boundaries by solving one of the most prominent challenges facing blockchain technology — fragmentation of the blockchain ecosystems.
KardiaChain aims
KardiaChain aims to provide a unified infrastructure that can develop solutions which are able to run on multiple platforms, by enabling the interoperability, and while leaving implementation as simple as possible from the perspective of developers.
Technology
Dual Master Node
The Dual node is the process of running two parallel chains simultaneously without compromising the integrity of the ledger data.
Consensus
The consensus is one of the important factors in a blockchain because it will ensure the data consistency of the nodes in the network, also ensuring the security of the entire blockchain network. KardiaChain uses the DP0S-BFT (Delegated Proof of Stake-Byzantime Fault Tolerance) consensus algorithm. The consensus is divided into two periods: DPoS and BFT.
Kardia Virtual Machine (KVM)
The Kardia Virtual Machine (KVM) is a powerful, sandbox virtual stack which embedded with each full node and responsible for executing the smart contract bytecode. KVM is slightly modified version of Ethereum Virtual Machine (EVM) which purpose to improve the performance and support multiple virtual machine stack. KVM is compatible with Solidity smart contract programming language.
Kardia Smart Contract Markup Language
The KSML is designed to be the ultimate tool for developers to develop Smart Contracts on KardiChain platform without requiring significant learning curves or prior experience.
Peer to Peer (P2P)
A P2P network is a collective group of computers which are connected together to create a network. All computers or nodes have equal power and perform the same tasks. Within the blockchain, the P2P network is also called a distributed network. There are two most important factors in a P2P network: peer discovery and data transferring between peers.
For users
KardiaChain Proposer Validator Selection Process
KardiaChain has an open Validator candidate selection which encourages KAI holders to register to be a Validator. Once registered, their status can be viewed at KardiaChain Explorer Candidates list at https://explorer.kardiachain.io/staking.
Staking
Staking is the process of actively participating in transaction validation of the Proof of Stake in KardiaChain. On the KardiaChain network, anyone with a minimum required balance of KAI can validate and earn staking rewards. Currently, the minimum requirement is 1000 KAI.
Validators
The Validators are required to have a high computing server, secure and stable network to run a full node. The Validators are required to be online 24/7, to produce new blocks and participate in the consensus by broadcasting votes and avoid any slashable behavior.
Delegators
The Delegators are not required to have a high computing power and do not want to run a Validator node. They are KAI holders who delegate their KAI to Validators to obtain a part of staking reward.
Wallets
Blockchain wallet is the cryptocurrency wallet that allows user to store and manage their cryptocurrencies. It helps to provide the fund exchanging, secure transaction, privacy and is accessible from the web or mobile devices. The KardiaChain wallet will contain an important keypair such as PrivateKey and PublicKey.
KardiaChain Mobile App Wallet
KardiaChain wallet that can be searched and downloaded depending on the mobile device OS:
For IOS device: use App store
For Android device: user Google Play
Wallet will have 5 main categories such as Home, Transaction, Staking, Address, Settings
KardiaChain Metamask (extension) Wallet
KardiaChain Metamask wallet is currently available to Chrome, Edge, Firefox and Opera browser. Depending on the browser will be used, navigate to the extension store to download and install the KardiaChain Wallet.
KardiaChain Web Wallet
KardiaChain Web wallet is web base wallet built specific for KardiaChain. Users can also create new or access to KardiaChain Wallet from KardiaChain Explorer at http://explorer.kadiachain.io/wallet. KardiaChain web base supports different browser extension such as Chrome, Edge, Firefox and Opera. The users can interact with the Web base wallet such as send transaction, staking and smart contract. The Web base wallet is recommended for Advance users who have good understanding about cryptocurrency and how to use the wallet. As a good practice, always logout the wallet when not in use.
KAI Token
KAI was initially issued as an ERC-20 token on the Ethereum blockchain, but was later swapped for a token native to the KardiaChain blockchain upon its mainnet launch.
General information
| | |
| --- | --- |
| Ticker | KAI |
| Token Standard | ERC20 |
| Token type | Utility Token |
| Blockchain | Ethereum |
| Total supply | 5,000,000,000 KAI |
| Website | https://kardiachain.io/ |
Tokenomic
816 million KAI (16.32%) was allocated for private sales.
750 million KAI (15%) was made available for sale during an initial exchange offering via Gate.io.
1 billion KAI (20%) was reserved for the ecosystem, with 10% available immediately and 10% subject to lock-ups.
250 million KAI (5%) was reserved for the community, subject to a 3-month lock-up.
500 million KAI (10%) was allocated for block rewards, which will be released over a period of 10 years.
The KardiaChain team was allocated 600 million KAI (12%).
150 million KAI (3%) was given for advisers
934 million KAI (18.68%) was kept for foundation reserves. These tokens were all subject to a 12-month lock-up and 24-month vesting period.
Core team
KardiaChain was founded by two former high-school classmates, Tri Pham and Huy Nguyen, with Pham serving as CEO and Hguyen as chief technology officer.
Pham is a long-time entrepreneur, and before KardiaChain, he co-founded AppFluke, a startup focused on bridging the gap between cutting-edge technology and consumer products. Together with Nguyen, he focused on the Vietnamese market and launched KardiaChain as a solution for enterprise-focused blockchain interoperability.
Nguyen was most recently a technical manager at Google, where he led the Google Fiber project. Several other Google employees also joined KardiaChain to form its core development team. Nguyen has also served in technical engineering roles for Cisco, Apple and Hitachi.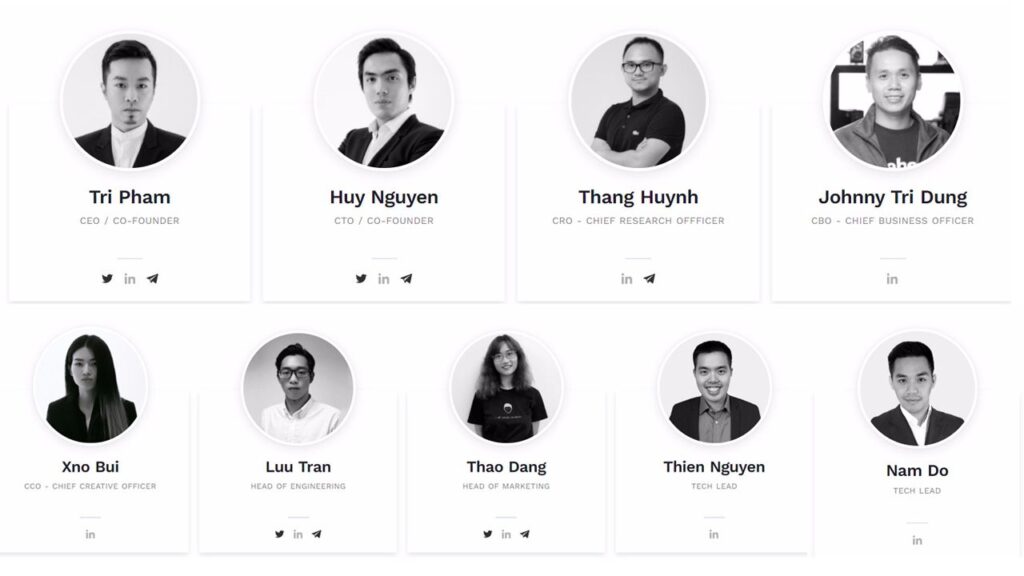 Notable Advisors

Partners