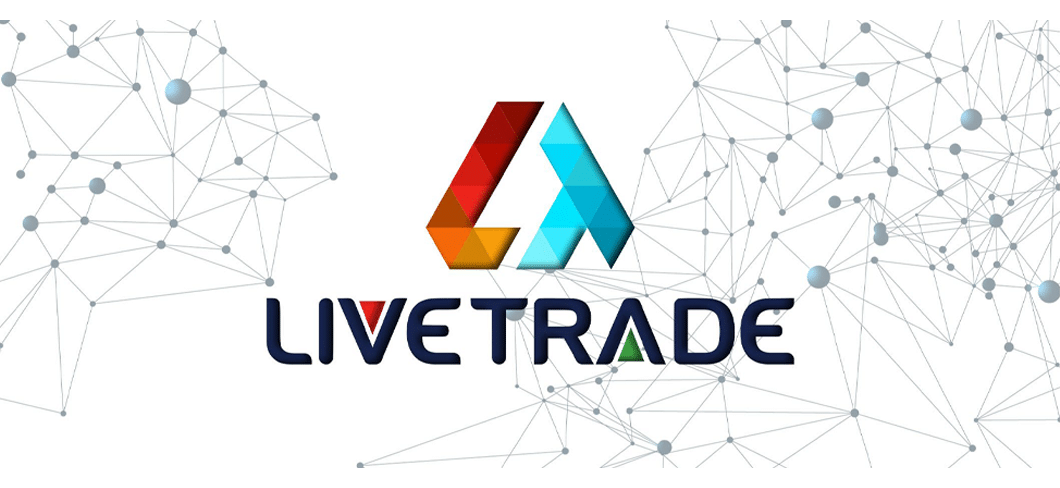 What is LiveTrade? Learn about bridging The World Financial Markets
What is LiveTrade?
LiveTrade LTD is a FinTech company established in Delaware, U.S in 2019, with the goal of becoming a hub connecting the worldwide financial markets. They provide diversified financial and commercial services as well as technology and legal support to the customers wishing to engage in the vibrant international market.
Mission
Providing breakthrough and modern-technology financial solutions with low fees, transparent transactions and compliance with current regulations.
Vision
Building a comprehensive ecosystem connecting investors and businesses around the world.
Products and services
LiveTrade's products and services include:
Digital initial private offering
Help SMBs raise fund effectively
Facilitate investors' access to market
Save time and money
Strictly follow applicable regulations
About LIVETRADE Token (LTD)
LiveTrade Token (LTD) is a token issued by LiveTrade LTD. By owning LTD users can easily use LiveTrade's services and products including DIPO, Digital Asset Banking, LiveTrade App and other features.
The mission of LTD is to become an advanced investment tool, a bridge between businesses and investors, traditional financial market and modern digital technology.
Information Token
Name: LiveTrade Token
Symbols: LTD
Total supply: 500,000,000 LTD
Token types: Utility Token
Release Unit: Live Trade LTD
Standard : BEP20
Smart Contract address: 0x0f7cd24e31293b162dcf6211c6ac5bd8efcb81f4
Token Alocation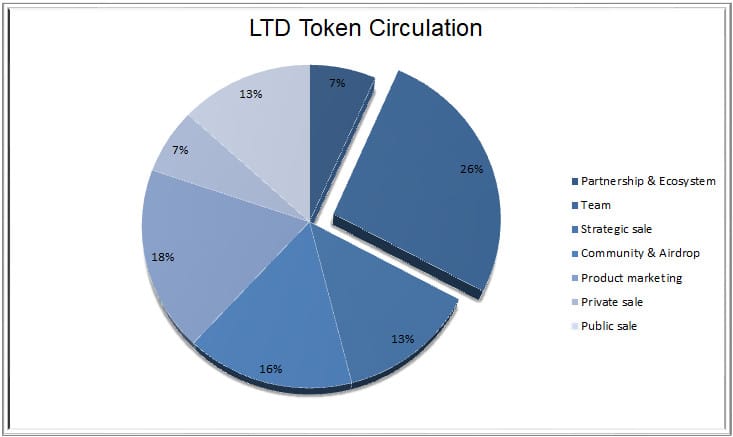 Strategic sale: 13,2%
Private sale: 13,2%
Public sale: 6,6%
Team: 26,3%
Partnership & Ecosystem: 6,6%
Community & Airdrop: 15,8%
LTD Roadmap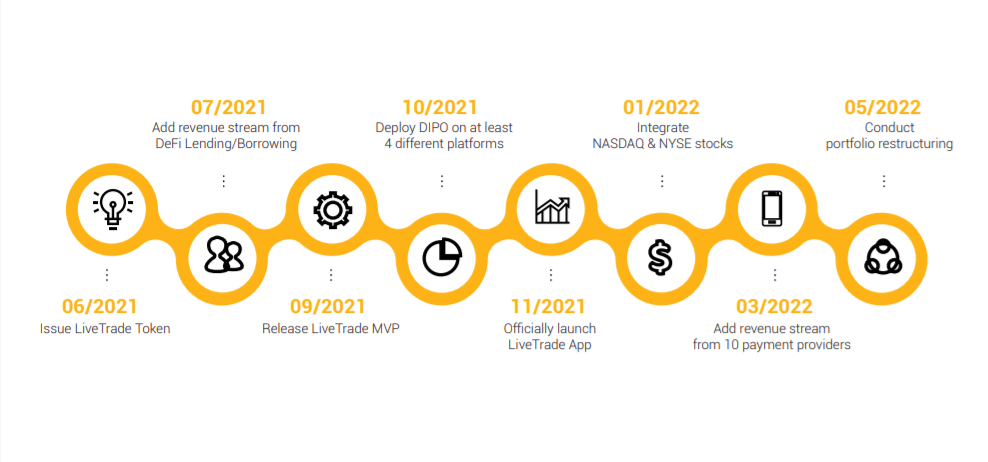 Core team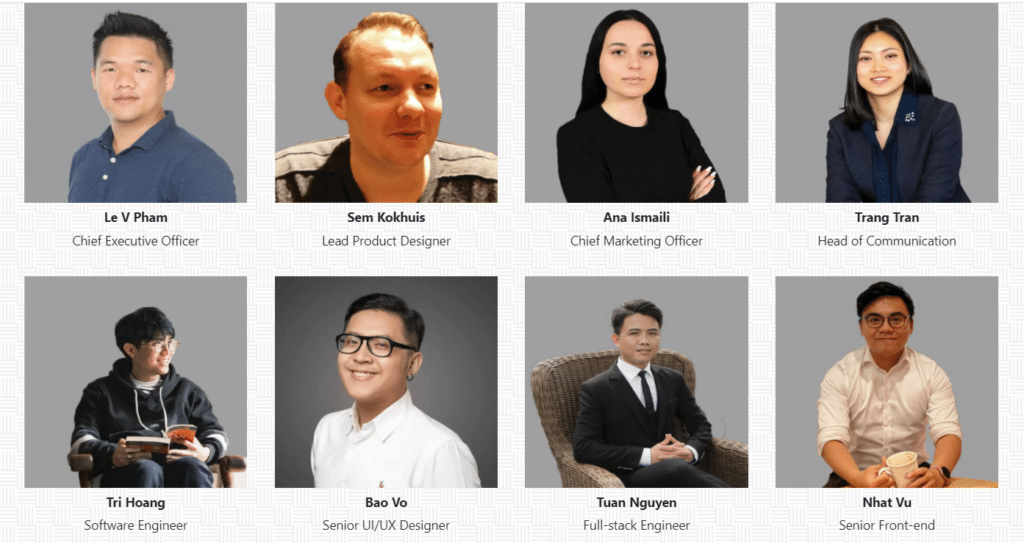 Partnerships