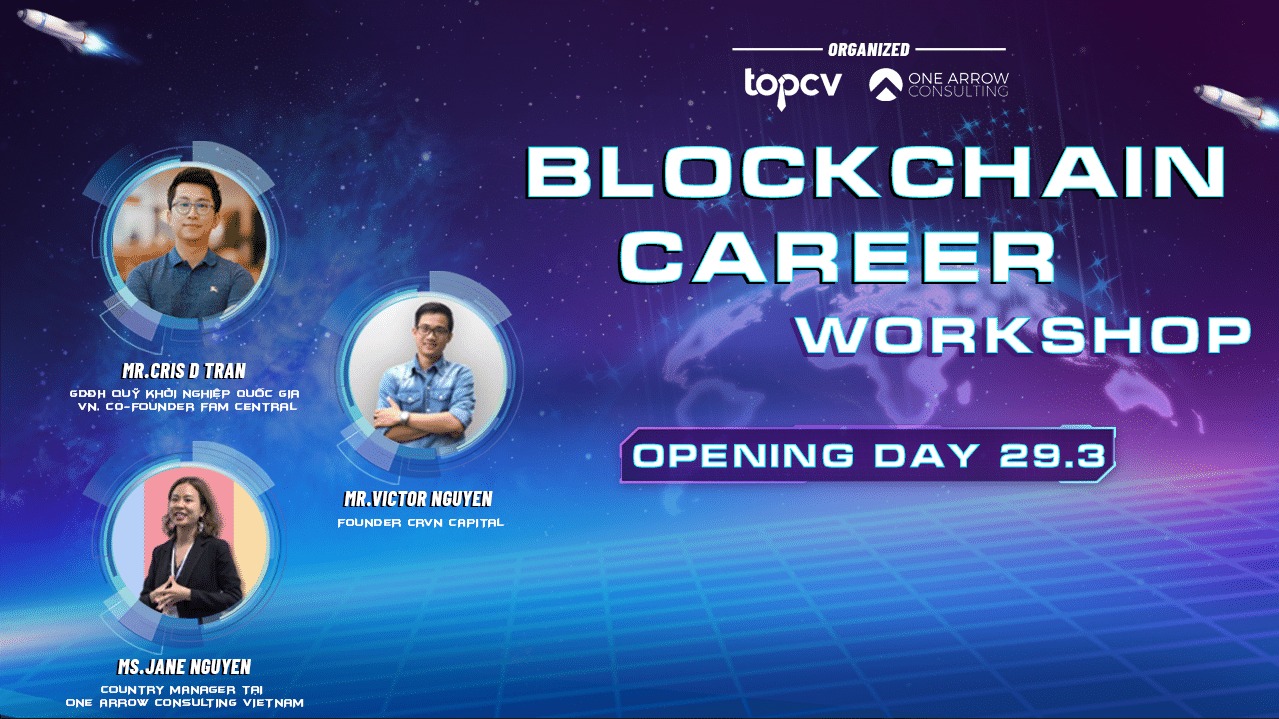 Career in Blockchain – A series of Blockchain career training for Vietnamese youth
One Arrow Consulting (OAC), an International recruitment organization, has cooperated with TopCV to set up a Blockchain career program. The Career in Blockchain program is a webinar series with the participation of guests who are leading experts.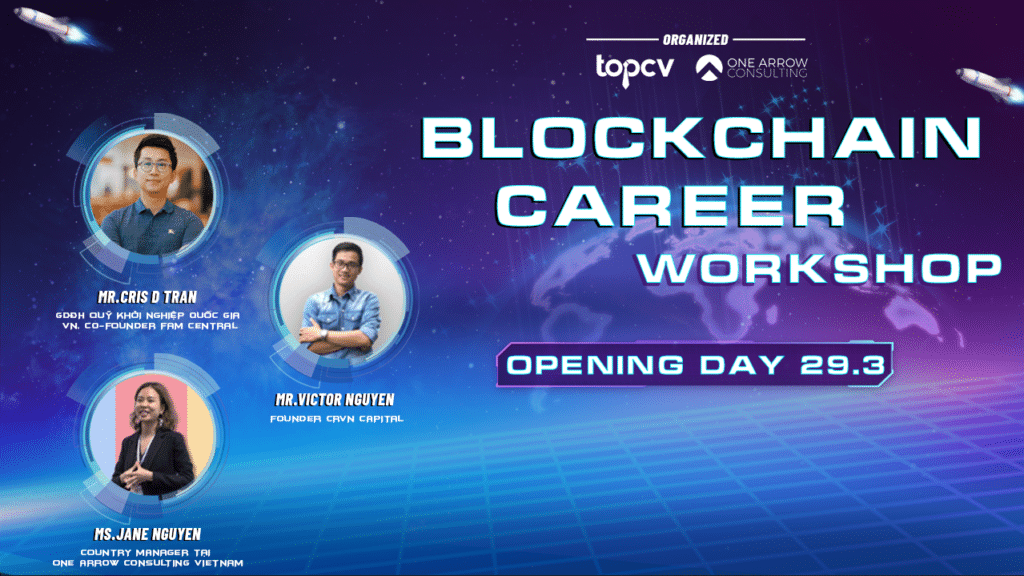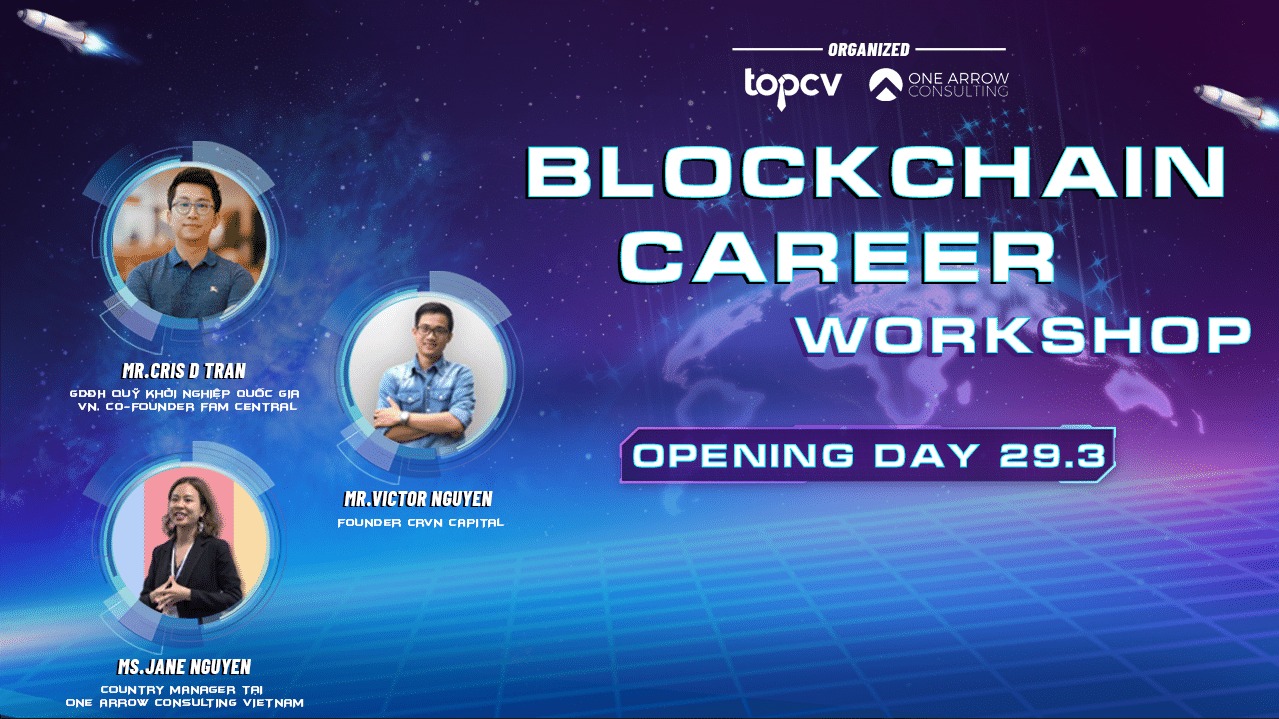 Blockchain industry has been growing strongly around the world. Understanding the concern about career opportunities in the context of changing trends of the global and Vietnamese digital economy, 5 parts of webinars will focus on the topic of potential and development opportunities in Blockchain, spanning many industries from Business, Marketing, to IT, Game & Art.
The purpose of the program is to provide and share the most useful information to Vietnamese youth. At the same time, the program will be where young people explore and learn about the labor market, thereby they will catch up with technological movements and global career trends.
The webinar will share turn and turn about job opportunities and recruitment trends in the Blockchain industry. Moreover, the program opens more than 300 employment opportunities through connecting candidates with leading Blockchain technology companies.
The first Webinar will take place on March 29th, with the participation of Mr. Victor Nguyen – Founder of CRVN Capital, Mr. Cris D Tran – CEO of Vietnam National Startup Fund, Co-founder of Fam Central, and Ms. Jane Nguyen – Country Manager at OAC Vietnam, where they are going to discuss and share orientations and visions about potential and career opportunities in the Blockchain field.
Register to attend the event: HERE