Partnership Announcement: SingSing x CRVN Capital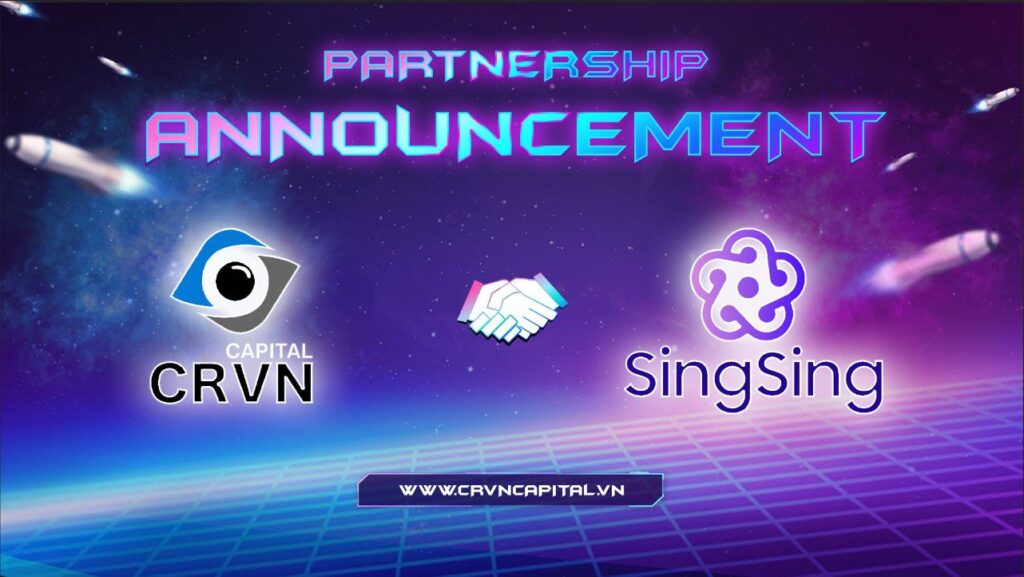 Non-fungible tokens (NFTs) have taken the Blockchain industry more popular than ever, NFTs have gone far beyond the digital zone to penetrate into the entertainment, game, and music industry.
The considerable development of NFT is the reason behind the partnership of CRVN Capital, a blockchain Incubator, and SingSing, an NFT Music Ecosystem. SingSing was developed by a group of Vietnamese talented developers, with the aim of connecting the fan to their favorite singers to create a new music market.
As a strategic partner of SingSing, CRVN Capital commits to support the platform in media and marketing activities like searching, building and managing the community on social medias. With the vision of "growing together", CRVN Capital hopes to become a part of SingSing's success, and also level up the Vietnamese music industry by adopting blockchain and NFT.
About SingSing
SingSing is a community-driven NFT platform, connecting SUPERFANS with their favourite SINGERS to build a new music economy together. SingSing will launch a series of products to promote community for SuperFans and singers: mobile wallet, NFT marketplace, NFT launchpad, NFT game, token staking, farming.
The platform has a native utility token called SING TOKEN. SING is an essential part of the SingSing platform and the developer team is working on establishing key mechanics that make it intrinsically tied to SingSing platform and its own values.
Founders of SingSing have been founders and CEOs of multiple successful music -tech companies and startups with multi-million users: Nhac-so.net, Noivn, YanTV, Cyworld … The core team has been working together for almost 20 years, they founded OKARA, THE #1 KARAOKE NETWORK IN VIETNAM.
More Information about SingSing